Dairy company Latvijas Piens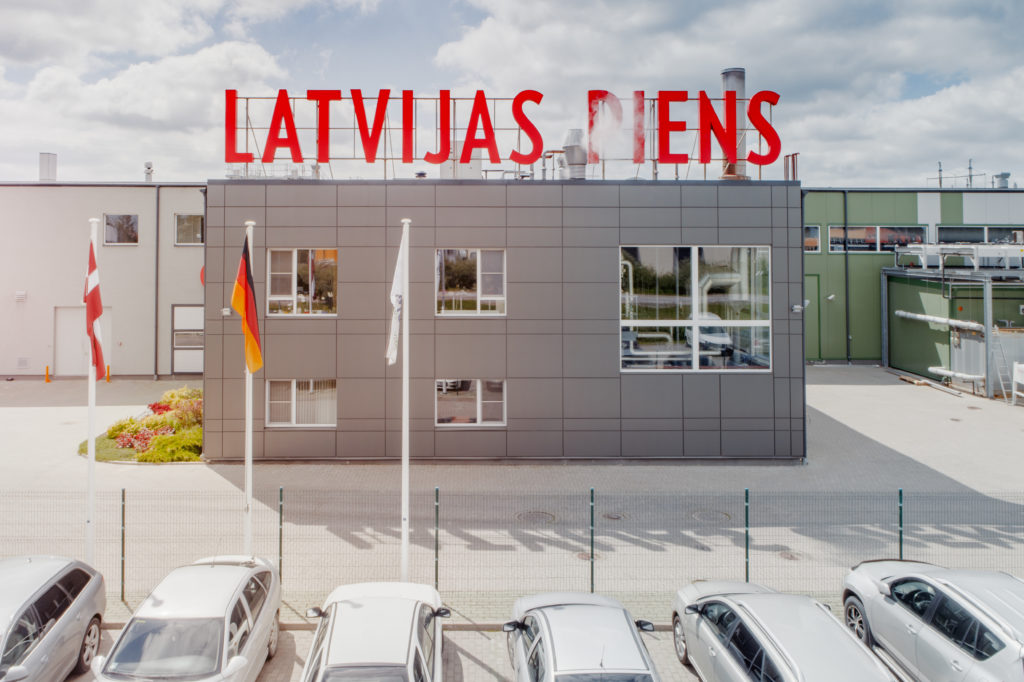 Latvijas Piens cheese factory in Jelgava (Picture Latvijas Piens LTD).
SIA "Latvijas Piens" is a milk processing company with an average production volume of 250 tons of milk per day. The company's activity in Latvia is focused on making of cheese and industrial dairy products. The first stage of the operation of "Latvijas piens" factory commenced on 21 June 2012, with the production of cream and skimmed milk concentrate. With the launch of the second stage of the factory in early 2013, the assortment has expanded with a variety of matured and fresh cheeses.
Latvijas Piens is producing both cheese wheels, fresh cheese and cheese in blocks. Industrial products produced are liquid sweet whey concentrate, liquid skimmed milk concentrate, cream, cream butter. Also cagliata, gouda, edam, tilsiter and Maasdam are produced for industrial processing.
Read more about Latvijas Piens
Latvijas Piens cheese factory investment in Project BEST
Latvijas Piens is discharging its wastewater effluent to Jelgavas Udens municipal WWTP. So far, the BOD and nutrient content is too high to be processed at the WWTP. Thus, Latvijas Piens is investing in a flocculation process including a flotation unit and flocculator to decrease the amount of organic content and nutrients and enhanching the quality of their effluent water. The collected flocs are utilized for biogas production.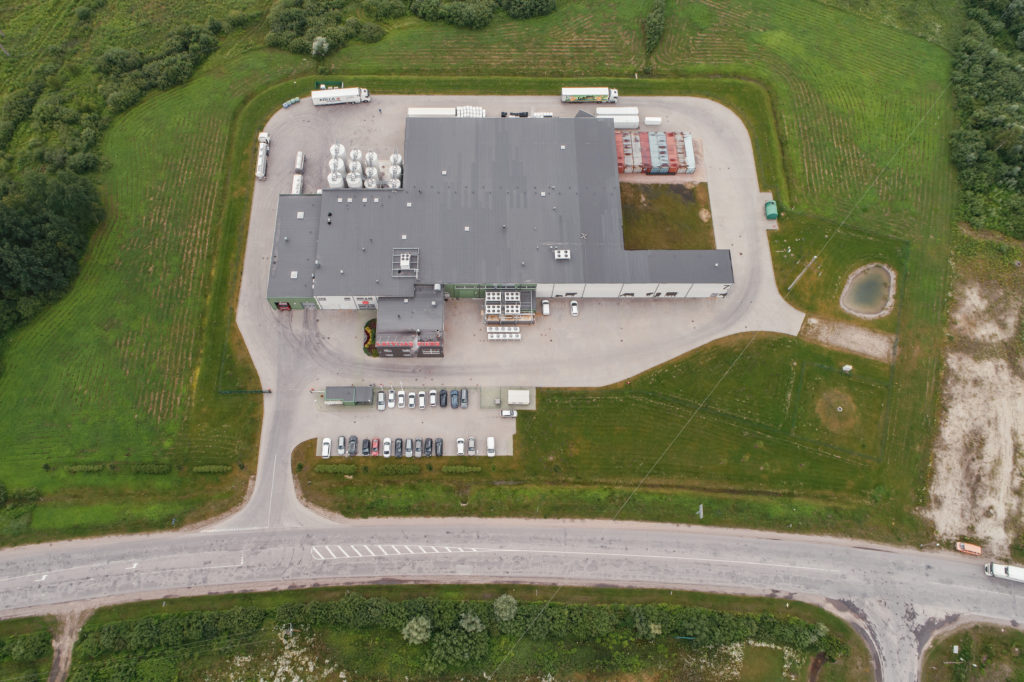 The pre-treatment flocculation process investment will be placed on the field in the upper-right corner of the factory (Picture Latvijas Piens LTD).
Watch the interview of Development and Technical Director Dainis Kanepons through this link.