WWTP Põltsamaa Varahalduse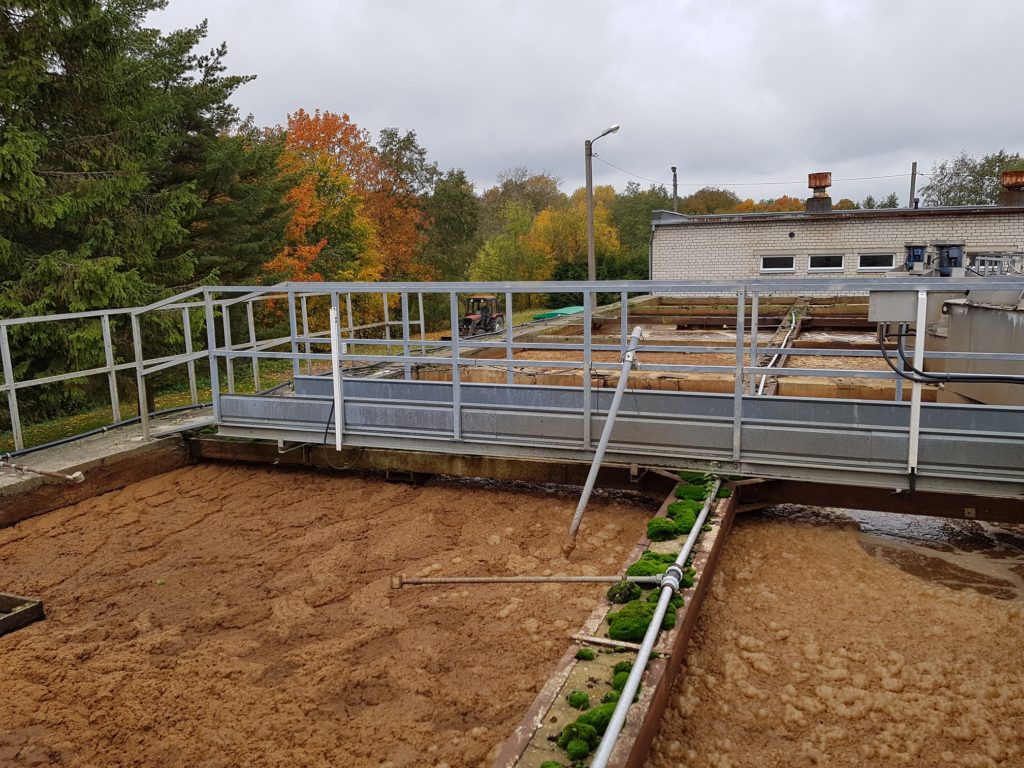 Põltsamaa wastewater treatment plant.
The main fields of activity of  muncipal water company Põltsamaa Varahalduse OÜ are the provision of water supply, wastewater and storm water drainage service in Põltsamaa rural municipality. Põltsamaa Varahalduse OÜ manages 8 wastewater collection areas in Põltsamaa rural municipality. These include Kamari small town, Adavere village, Esku village, Lustivere village, Vägari village, Pisisaare village, Kalana village and Võisiku village. In Viljandi Parish, Põltsamaa Varahalduse OÜ manages 2 wastewater collection areas. These includes Kolga-Jaani hamlet and Leie village. The dimension of all10 wastewater collection areas is under 2,000 PE. Every village has a borehole for water abstraction and a small wastewater treatment plant for wastewater treatment.
The investment of Põltsamaa Varahalduse wastewater treatment plant in Project BEST
E-Piim Tootmine Ltd and Orkla Eesti Ltd are big food industries in Estonia and clients of the municipal wastewater treatment plant in Põltsamaa. These two industries amount to ca 60% of the wastewater load in Põltsamaa and the treatment plant receives wastewater with high biological oxygen demand and nutrient contents from both the food and dairy production. The communication between the water utility and industries should be as frequent and constructive as possible to be able to adjust the process based on needs and capacity of both parts, but especially the treatment process at the wastewater treatment plant.
In order for Põltsamaa Varahalduse to better know the quality and quantity of influent water from industries, the wastewater treatment plant is investing in mobile sampling and analyzing equipment. By the help of the analyzing results, the treatment plant can better adjust the treatment process to the real composition of the received industrial wastewater.
Watch the interview of the project manager Kuldar Kipper about the investment through this LINK