WWTP Doruchów
Doruchów is a small commune in southwestern Poland with approximately 5 500 inhabitants. The commune is mainly agricultural area, but there are also three meat processing companies producing nutrient-rich effluents.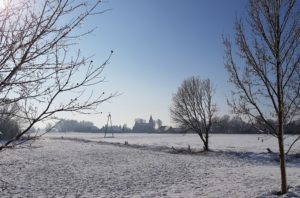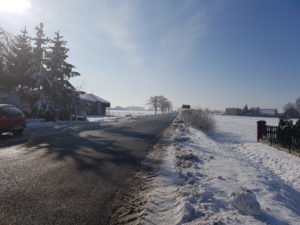 The Doruchów municipality in Poland is currently operating a small biological waste water treatment plant (WWTP) based on activated sludge, but without chemical phosphorus removal. The treatment plant needs modernization and more capacity to be able to function effectively. The WWTP Doruchów is treating both municipal and industrial waste waters. Currently, the industrial companies in the area have no modern pre-treatment and the amount of effluents fluctuates remarkably causing challenges to the WWTP. Although the companies are rather small, their effluents comprise a large share, up to 80 %, of the total waste water load entering WWTP.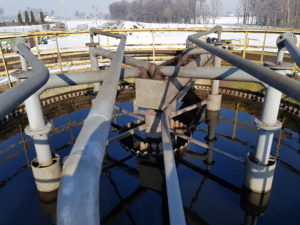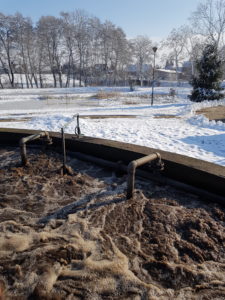 Doruchow commune investment in the Project BEST
In the BEST project, the Doruchów Commune is investing in a separate treatment line for the sewage from meat industry facilities in the area. In the new treatment line, they are intending to test innovative new phosphorus filtering media, which is formed from highly porous calcium silicate mineral. This mineral not only removes phosphorus from waste water, but also enables full phosphorus recovery. The traditional techniques for phosphorus removal would not enable nutrient recycling into agricultural use.
Watch the interview of the Project Manager Andrzej Erwinski about the investment through this LINK
The new waste water treatment line in Doruchow will be completed in spring 2020. The line will consist of a biological reactor tank, a secondary sedimentation tank and an averaging tank. All these are already in place waiting for test runs. The constructor is currently installing the pipelines which are already partly completed.