BEST final seminar Latvia 30.9.2020
Project BEST Final seminar was arranged in Riga at the Riga Technical University facilities. The event was partly realized face-to-face and partly remote due to national COVID-19 regulations. The program of the seminar is available here LINK.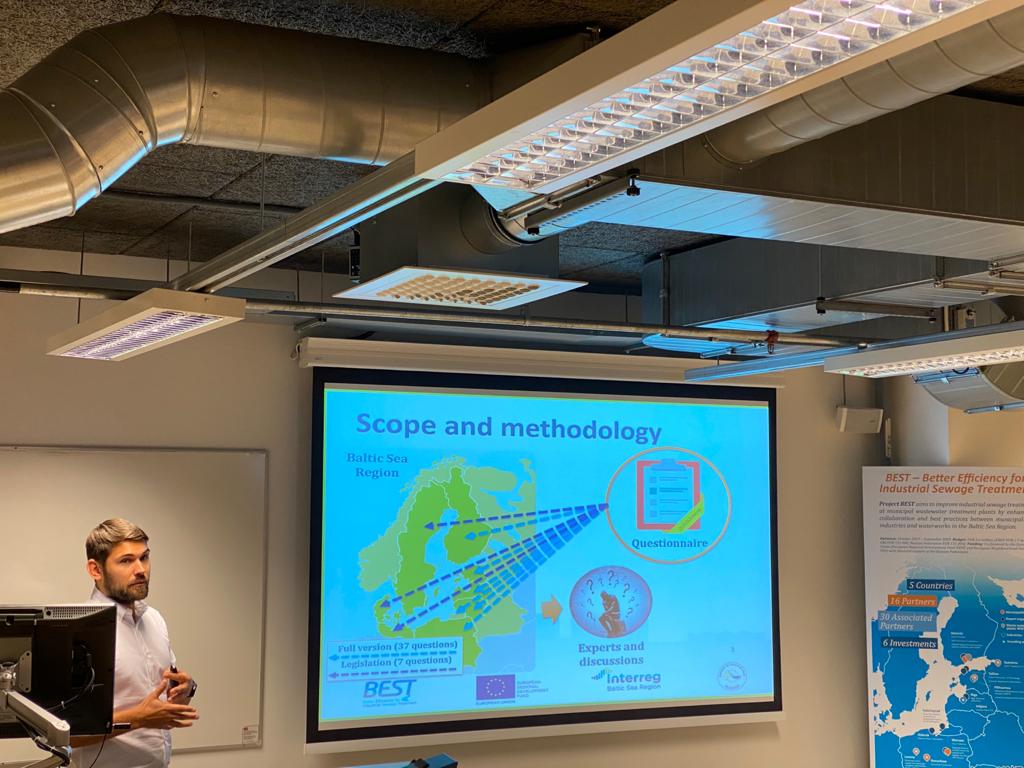 In the seminar, the results and guidelines gained in the project were presented by project partners, and the overall development of legislation on industrial discharges was presented by a representative from HELCOM. The activities on the development of national legislation were presented by a representative from the Ministry of Environmental protection. Regional development, activities, and methodology of environmental permitting applied in Latvia was presented by The State Environmental Service of the Republic of Latvia. To ensure the diffusion and utilization of the project results, Riga Water utility, and other organizations were presented.